Five Cedar Lumber Project Ideas to Enhance Your Space
Best Cedar Wood Uses for Outdoor Projects
When it comes to outdoor spaces, cedar lumber is undoubtedly the best wood choice. Its strength and durability, combined with its own natural oils, means that your cedar wood structure can stand straight and tall and remain beautiful through many seasons. While cedar fencing is an excellent outdoor application, it's far from the only one! Here are five ideas on how to introduce cedar lumber to your outdoor living space.
Create a cedar arbor bench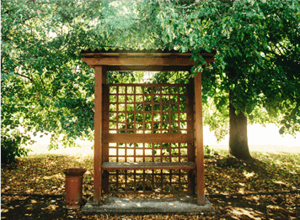 How do you like the idea of a shady mini retreat in your backyard? An arbor bench is a stunning backyard project that provides a cozy appearance to a seating area in your garden and is best accomplished with cedar lumber. There is more work involved than stacking a couple of deck chairs, but the result is so worth it—the added versatility to your backyard and a romantic touch created by the arbor bench will more than make up for the time spent building it. Complement your arbor bench with vines or colorful flowers and enjoy reading a book in your outdoor oasis.
Build a pergola
Resistant to water, bugs, and decay, red cedar lumber can withstand almost any pests and weather conditions, and compared to many other types of materials, is far more likely to retain its original appearance and vibrant colors. That is what makes it an ideal choice for an application like pergola. A pergola is an elegant way to define your outdoor space without constraining it. In addition, pergolas are relatively easy to build and are less intimidating than covered patios, while still framing a focal point in your yard. This is especially helpful when planning a DYI outdoor project instead of hiring someone to do the job. Since cedar is an easy material to work with and requires little maintenance, you can enjoy your new pergola as soon as you finish the construction—and for as long as you wish to!
Construct an Outdoor Shower
When the weather is beautiful, it becomes a necessity to spend time outdoors—especially for New Englanders. From early spring until late fall, everyone is looking for excuses to spend free time outside. If you find yourself fantasizing about incorporating more fresh air into your routine, then consider installing a cedar-enclosed outdoor shower in your yard. Imaging how invigorating it would be to take a cool rinse beneath the hot summer sun or how relaxing to treat yourself to a steaming hot shower under the stars of a crisp autumn night.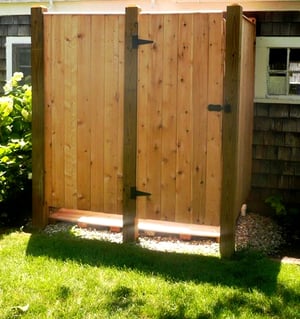 Despite its obvious allure, many homeowners don't splurge for an outdoor shower because of concerns over its durability. With a shower being outside, it's exposed to every environmental condition mother nature can throw at it. That's why it's highly recommended to construct your shower with an enclosure, gate, and flooring system made out of hardy cedar lumber. Cedar has natural water-resistant properties and is impervious to deterioration from rot, fungus, and invasive insects. Longevity issues aside, cedar is also easy to cut, saw, and nail—even for those with average carpentry skills. This means there's nothing standing between you and your new DIY outdoor oasis.
Cedar trellis
Another great way to help organize and spruce up your garden is by building garden trellises from cedar lumber. Trellises support plants well, especially if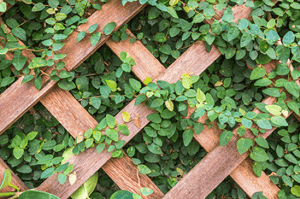 you're growing vegetables. If you have a small yard, trellises are also helpful in training your plants to grow vertically and save space. Trellises can be made from both red and white cedar lumber, as both types offer the optimal characteristics for this type of yard project—greeneries and vines tend to accelerate wood's rotting process and open it to decay, but because of cedar's natural resistance to rot and fungus, you can ensure that your trellises retain their stunning appearance and stability for years to come.
Build a Modern Dog House
Your furry friend can also benefit from an outdoor cedar project! While composite materials can get too hot and soften under the summer sunlight, northern white cedar stays cool and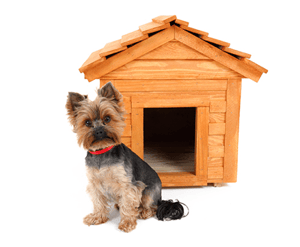 comfortable, even in the hottest and most humid weather. Here are some DIY dog dens worth looking at!
Ready to beautify your backyard? AVO Fence & Supply's website offers a number of online resources for homeowners and contractors:
AVO is one of the only local suppliers of cedar lumber in Southeastern MA. We specialize in quality northern white cedar at affordable prices. Our inventory includes an array of options for wood grade, thickness, and type of cut. Don't be intimated by buying your lumber directly from the source; you'll have more options to choose from while saving money.