Selling Fences by the Seashore: AVO's Cape Cod Branch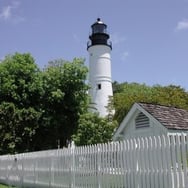 From beachside bungalows and summer compounds to year-round homes, AVO is proud to be the Cape & Islands only full-service fence supplier!
Cape homeowners, landscape architects, fence installers and pool contractors have come to depend on AVO for our outstanding service, and high-quality products.
Whether you're looking to order, pick up materials, or request a quote, you can expect personal attention from our experienced staff at our Plymouth, MA Cape Cod location.
Convenient Location
Less than a mile from the Sagamore Bridge, AVO Fence & Supply has been the go-to choice for fence contractors serving Southeastern Massachusetts, Cape Cod and the Islands since 1975. Our office and shop yard is conveniently located on State Road (Rt. 3A) in Cedarville, where we serve customers from Middleboro to Mashpee, and beyond. Get directions to our Cape Branch.
Easy Pick-up & Delivery
Our Cape Cod, MA branch delivers throughout the Cape, from Chatham to Marshfield, Duxbury, Wareham, Bourne, Falmouth, and from Sandwich, Barnstable, and Provincetown, to surrounding towns in the Cedarville area of Plymouth. Our forklift makes it easy to drop the materials right where you need them, and we won't charge any extra handling fees. Read more about the benefits of direct delivery from AVO.
Fence Building & Design Experience, Service and Support
Our goal is to help you find the best, most appropriate fencing solutions. We understand that every fence project is unique and offer free design consultation for homeowners and contractors. Bring your sketches or ideas to our Cape branch in Plymouth, and we'll help create design and material specifications that will allow you to purchase all of the supplies you need to build your fence. Start today with our 3-Steps to Fence guide!
Why Cape Cod Contractors Love AVO Fence
Unlike most fence manufacturers, AVO does NOT install fencing, so we don't compete with you, our partners. Instead, we heavily market to homeowners on Cape Cod, the islands, and surrounding areas, passing all of our consumer leads on to our approved partners. We also provide a number of resources for contractors on our website, including free design tools with CADdetails. Put our experience to work for you and your customers.
Contact us at our Cape Cod office today and let us help you get your next fencing project off to a good start!
---
More than your local fence company. AVO Fence & Supply knows there is always more to learn when it comes to the latest tips,technology and professionalism in the fencing industry. We're taking that expertise and sharing it here. Start planning your next fencing project today with AVO Fence & Supply.