AVO Fence & Supply is Growing! Meet Mark Barnard
Meet AVO Fence & Supply's Newest Sales Rep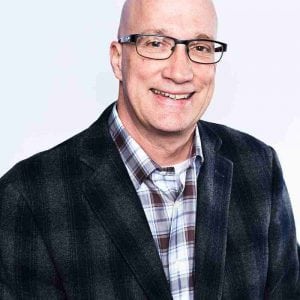 This month AVO Fence & Supply welcomed Mark Barnard to our team. Mark will serve as a Sales Representative, focusing on new business development.
Mark's focus on new business development will help us seek out new opportunities to better invest in serving our contractors with high-quality materials, resources, and customer leads. Mark comes to AVO with a breadth of business knowledge and a love of real and practical proven sales methods.
Mark is a highly sought after selling professional. He has worked with thousands of salespeople, sales managers and business owners on training, coaching, improving their sales skills and personal selling style. With over 20 years experience, Mark has a proven track record in coaching and mentoring reps to perform above and beyond their potential.
We welcome Mark as a valuable member of our management team, with high hopes for continued success and growth in 2017!
---
3 Questions with Mark
What excites you most about working with AVO Fence & Supply?
MB: The potential for sales growth in 2017 and beyond.
What previous experiences will help inform your work with AVO?
MB: I have been involved with other companies that have not spent enough time with growing the existing customer base, by being more proactive with cross selling and upselling.
In your opinion, what are 3 signs of a successful business?
MB:
#1: The company needs to be sales driven.
#2: The owner must treat his largest and most important asset, the employees, like gold.
#3: Be willing to set goals and also be ready to change if those goals are not working.
_____________________________________________________________________
More than your local fence company. AVO Fence & Supply knows there is always more to learn when it comes to the latest tips,technology and professionalism in the fencing industry. We're taking that expertise and sharing it here, to help you grow your fencing business. Start planning your next fencing project today at AVO Fence & Supply.