Recent Posts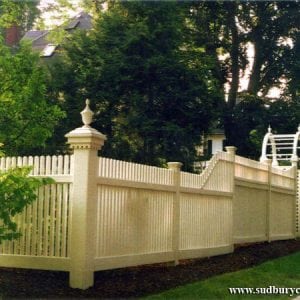 "Green Industry Stories" is our series featuring the work and stories of green industry insiders. Learn more about your potential backyard collaborators while getting tips and advice to grow your own business.
From Furniture to Fence
Paul Brown's journey to fence began in the classroom. He was teaching woodworking to special education students in Sudbury and one of their projects was crafting cedar wood furniture. When a neighbor asked Paul if he could repair their wood fence, he was happy to put his skills to work. It wasn't long before he transitioned from his teaching job to start Sudbury Cedar, a company that combined his love of making furniture and his budding skills as a fence installer.
Read More
Topics: AVO Fence & Supply, Blog, Green Industry Stories