Why Lumber Prices Are Increasing and What It Means for the Fencing Industry
4 Factors Contributing to Lumber Costs … and an Offer to Help You Mitigate Them on Your Next Fence!
The last few years, lumber prices have been escalating, affecting the building and fence industry. This year alone, lumber prices went up by 130% since mid-April and continue soaring. The increased supply-and-demand shortage has affected many builders and fence contractors who rely on lumber material to fulfill clients' requests. Below is a closer look at why lumber prices are increasing and the impact to the fencing industry and the end consumer.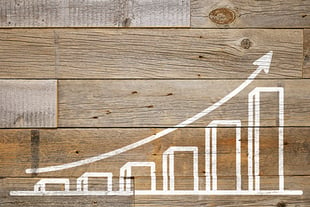 We'll discuss in more details some of the factors impacting lumber prices, which include:
Increased home construction
Lumbermill shutdowns and related industry slowdowns
Canadian tariffs on wood imports
General rising costs in lumber production
Reasons for Lumber Price Increases
There are several factors at play affecting lumber prices leading up to the recent spike. Most notably, the past few years have seen a higher demand for lumber while supply has tightened. The higher demand is mostly caused by the growing home-building construction activity throughout the U.S.—construction of one-family homes climbed in September this year to the highest level in more than 13 years. As the above article notes, as a direct response to COVID (and favorable mortgage rates), Americans are seeking more space and flocking to the suburbs.
At the same time, the lumber industry has been facing struggles of its own with mill shutdowns due to the pandemic—and previously due to decreased demand for timber in other areas, such as paper manufacturing and home goods. Because the recent several months, the demand has been consistently strong, and lumber suppliers have been quoting wood sales into January 2021—with the accompanying increase in prices, of course. Although the demand continues to grow, United States lumber production does not appear to be growing at a rate to keep up with the pace.
Another major reason for lumber price increases that affected the supply is the 20% tariff on Canadian wood imports that went into effect in November 2017. Most recently, tariffs on Canadian lumber were set to be reduced to 9% beginning mid-December. While this is good news, indications are that the prices for lumber will continue to grow to make up for the increasing demand. In other words, Canadian tariff reductions will most likely offset prices climbing even higher than they otherwise would, given the continuously growing demand. And even though it's been a few years since the tariffs were imposed, U.S., lumber production still hasn't caught up with the demand, pandemic aside.
Adding to the list are the rising costs of everything going into lumber production—labor, transportation, containers, and so on—that drive up the cost of lumber regardless of supply or demand.
Today, the higher lumber prices are, in large part, due to the pandemic creating chaos throughout markets. Lumber futures have shot up 27% so far in November, closing at $630.10 per thousand board feet. That's a lot lower than the record $1,000 hit this summer, but it is nearly twice the typical price for boards delivered in January. Most recently, lumber futures closed at $754.50 per thousand board feet on December 9 this year, indicating an even stronger demand for the upcoming year.
Helpful Reading:
What Lumber Price Increases Mean for the Fencing Industry
Wood is one of the most commonly used fencing materials for residential use. With homeowners seeking more outdoor living space (as seen with all the people flocking to the suburbs), privacy, and security, the demand for fencing is surging despite the higher costs.
Fences also increase a property's value, as home buyers see fences as an added perk to the property that they will not have to invest in themselves. A recent Realtor.com analysis found that fenced properties in the Norfolk county of Massachusetts garner 25% more views per property, on average, than their non-fenced counterparts. Homeowners looking to sell their house prefer to invest in fences for long-term return, among other good reasons to install a fence.
Ready to Buy a Fence Now?
With the demand for lumber and fences surging and the housing market remaining strong, purchasing a fence sooner rather than later would be a wise decision for any homeowner. AVO Fence & Supply will give you peace of mind that your fence project will run on schedule and on budget, whether your purchase a wood, vinyl, aluminum, steel, or chain-link fence. Best of all? We're offering 20% off the retail price when you place an order now for a custom-made cedar or vinyl fence to be fabricated over the winter. An added bonus for you: rather than getting a standard privacy fence, you can stretch out your budget and get a custom-made fence that perfectly meets your specific needs.
Planning a fence now gives you more time to work with our professional fence experts to determine what fence style fits you best. We'll also work with you to help you minimize costs while still getting a top-quality, beautiful fence.
You can give us a call, drop into one of our three locations, or leave your information via our online chat feature and we'll get in touch with you as soon as possible. As the largest supplier of cedar lumber and the biggest Bufftech vinyl fence distributor in the area, we have a vast inventory that can meet even the most sophisticated requests.
Get in touch now and save 20% off the retail price for any customized fence order placed before January 31, 2021.